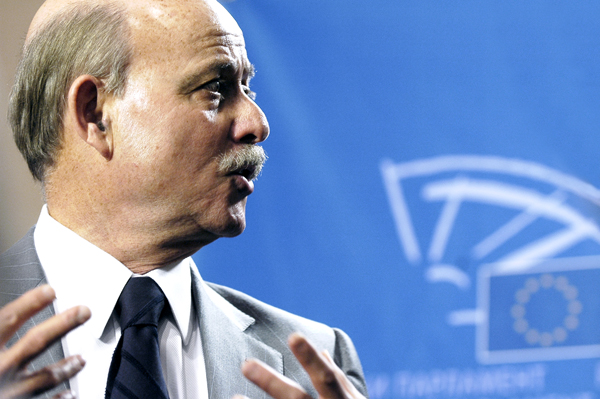 Actually for German readers is not much new in Jeremy Rifkin's Third Industrial Revolution. Ideas like these for the final conversion of fossil to renewable energy, the use of wind, water and solar energy as an innovation engine of the economy, they act in a country that as no other nation has initiated the transformation of energy. It is the same and when it comes to outlet vehicles instead of petrol or the systematic implementation of energy storage systems to overcome bottlenecks in energy supply.
Nevertheless, there is a point in Rifkin's book, to which we should pay more attention. Rifkin believes that the smart grid, "It's the backbone of the new economy". The current resources stored in large quantities and smuggled to other places or later can be used. It is also about energy production of each private household: Rifkin focuses on change through so-called micro-power plants, which supply about every wind and solar power plants themselves. In Europe alone, 190 million homes could then be converted into micro-power plants.
Who has too much power and it definitely does not, can sell it to other consumers, and by computer or smartphone. Companies such as Cisco, Philips and IBM have already developed software and network technology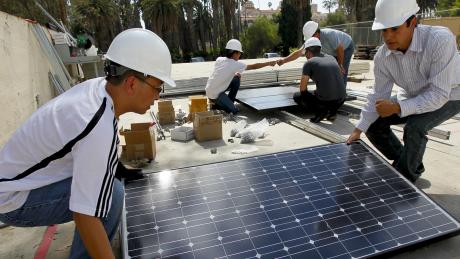 and the individuals could swap and trade energy. Rifkin is convinced that there will be future not only for large, but also very smaller power producers. That sounds like a brave dream for a new world, when the power will be distribute over the Internet would be the basis for a new economic orientation.
The energy and Internet revolution would lead to such a capitalism, which will use hierarchical and centralized structures of power. Undoubtedly, this vision this statement will find its opponents at each position. Nevertheless, as advanced Rifkin thinks in just this way. He is grounded and sees its third industrial revolution either similar to a patent, and not as a utopia.
"Rather, it is a pragmatic business plan that we just might in time lead to a sustainable, carbon-free era," says the American economist. However, this is only part of the world. In fact, he believes that Germany is already in the middle of the third industrial revolution and he looks for in his native America some serious evidence of change.